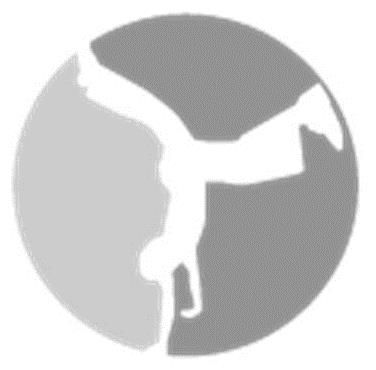 Welcome to UGAI CIC! 
We are "Redefining Ghetto Fabulous"
Vision Statement: UGAI Community Improvement Corporation exists to improve the overall existence, value, and quality of life for disenfranchised urban communities.
Mission Statement: UGAI Community Improvement Corporation will provide entertainment-based, educationally empowering, and socially engaging programs and services to individuals, families, and neighborhoods in order to eradicate ignorance, indifference, and disjointedness, thereby redefining the negative context of urban communities and reviving its rich heritage.
It requires a great deal to accomplish our goals, your donations are always welcome, if you'd like to give, contact us at donate@ugaicic.org!
We are here to serve and answer any questions you may have.
Call us today: 770-482-6849
It's Coming...
iNSPiRED Lifestyle Arts & Entertainment Alliance (iLAEA) in partnership with UGAI CIC (A Not-for-Profit) have aligned visions to enrich and enhance the quality of life for individuals, families, and neighborhoods. Utilizing a series of Empowerment Engagements & Experiences we hope to educate, ignite, and connect an iNSPiRED Lifestyle where it matters most.
This is where your involvement comes in. Through a collaborative effort alongside some great corporate partners, it is our desire to host quarterly consumer involvement events that facilitate a new way to experience camaraderie, creativity, interactive leisure, and more for urban or underserved households. We invite you to use your influence with your neighbors in helping us to benefit and redefine our culture, our lifestyle, and our communities. Opportunities for individual and community betterment, connecting, networking, contests, prizes, and give-a-ways will abound.
Also, we invite you to join with us in our exclusive crusade to #iNSPiREcommon-Unity and be #NeighborMakers, an online and social media campaign in which we seek imaginative and inventive ways to iNSPiRE and showcase the real value we hold for one another in urban communities. The concept calls for the use of smartphones and other devices or methods to be a good neighbor or capture others doing so. In this way we will build a grassroots movement for a new way of living as well as the quarterly events and other worthwhile endeavors.
Following is an outline of what the each event will feature:
Urban Style & Home: Fashion, Interior, Hosting & Culinary Creations – 1st Quarter
Urban Arts Exposure: Visual & Fine Arts Exhibit & Education – 2nd Quarter
Urban Storytelling: Literary, Film, Television, & Theater – 3rd Quarter
Urban iNFORMED & iNVOLVED, Active & Healthy: Political/Community Involvement Forums & Interactive Sports Clinics – 4th Quarter
Venue: TBD
Target: Surrounding & Nearby Urban Individuals, Families, Communities, and Neighborhood Associations
Time: 10 am – 2 pm
Each event will spotlight local, regional, or national Urban iNSPiRED Artists, Speakers, Authors, Creatives, etc., vendor and organizations that support the movement.
A portion of the proceeds will go to our participating Neighborhood Associations, Salvation Army programming, and UGAI Community Improvement Corporation programming and scholarship fund.
For more information; to purchase tickets; or to sign up as a speaker, vendor, sponsor, or presenter, send an email to iLEE@iLAEA.com
Support our Scholarship Fund by purchasing a Be the 'i" T-shirt!